Lottie.js Animation Placeholder
(() => { if (!window.lottieAnimationRepository) { window.lottieAnimationRepository = []; } const lottieAnimationRepository = window.lottieAnimationRepository, container = document.querySelector('#lottieAnimation-64218382dffb3'); container.innerHTML = ''; lottieAnimationRepository.push( { containerSelector: '#lottieAnimation-64218382dffb3', json: 'https://cdn01.plentymarkets.com/avw8j9fg70hi/frontend/website_plentycom/Lottie/plentySHOP.json' } ); })();
Lottie.js Animation Placeholder
(() => { if (!window.lottieAnimationRepository) { window.lottieAnimationRepository = []; } const lottieAnimationRepository = window.lottieAnimationRepository, container = document.querySelector('#lottieAnimation-64218382dffb5'); container.innerHTML = ''; lottieAnimationRepository.push( { containerSelector: '#lottieAnimation-64218382dffb5', json: '' } ); })();
PLENTYSHOP, THE ONLINE SHOP BY PLENTYMARKETS
plentyShop is the most flexible cloud-based shop system
YOUR VIRTUAL SHOP WINDOW
Your own online shop by plentymarkets.
And your e-commerce ambitions are limitless.
Well-arranged, easily extensible, and equipped with all the tools a great online shop needs – plentyShop is your professional sales platform for launching your business into new orbits.
Perfectly integrated into the plentymarkets platform, plentyShop leaves little to be desired.
Your shop is scalable and secure in the cloud

Integrate numerous partners into your shop system: everything from shipping and fulfilment to over 50 online marketplaces

Comprehensive overview of all of your stock movements and customers at any time
The world is waiting for you. So what are you waiting for?

MAXIMUM CUSTOMISATION: SIMPLE. FLEXIBLE. OPEN SOURCE.
Your shop, just the way you want it.
And the way it suits you best.

No two businesses are alike – perfume simply sells differently than spare tires. plentyShop gives you all the tools you need to customise your shop's design. The integrated WYSIWYG editor ShopBuilder 2.0 lets you make changes instantly using drag-and-drop and provides you with design options for the entire online shop. From your homepage to the single item view to the checkout.
Customise themes and templates: use our standard design or contact our partners for a theme tailored to your business
Our setup assistant makes it easy to set up the shop - no programming skills needed
For professionals: extensible open-source shop system
AWARD-WINNING PLENTYSHOPS
Repeatedly honoured
with the Shop Usability Award.

Winner in 2020: Frau Hansen for their exceptional storytelling.
CHECKLIST FOR YOUR DREAM SHOP
Easy to use? Check. Customisable? Check. Quick and secure? Double-check.
Your customers should quickly find what they're looking for. And be able to purchase it just as quickly. Everything you need – smart tools for promoting sales and cross-selling, an intuitive navigation, efficient SEO – has been optimised for the perfect shopping experience.
Also available: the content cache ShopBooster, which decreases loading times and access times, thus improving your conversion rate
Plugins for customer feedback, product reviews and Google Analytics provide you with perspective, help you improve your strategy, and increase your customers' trust in your shop
You can rely on clearly organised and efficient processes: from returns and billing documents to your customers' order histories and item management
SCALABLE SHOP SYSTEM
Success without limits. Because plentyShop grows with you.
The scalable cloud-based infrastructure is designed for the highest performance requirements. Your system grows with your success. And through integrations, plentymarkets provides additional sales channels from a single source.
Online marketplace, online shop, or local store – plentyShop helps you achieve your omni-channel ambitions
Sell worldwide: plentyShop supports international domains as well as all common currencies and languages
Manage multiple online shops as separate clients in a single system
Thanks to cloud technology, you'll benefit from maximum performance and resources that scale to meet your needs – when your company grows, the cloud grows with you
FLEXIBLE EXTENSIONS
Even the best shop can always be a little better.
With the best partners and add-ons.
plentyShop provides the convenience of a SaaS shop system and the flexibility of a self-hosted server. Design your shop yourself or work with our partners to implement more complex and sophisticated functionality."
Jochen G. Fuchs
Product Owner plentyShop , plentysystems AG
EVERYTHING A SUCCESSFUL ONLINE SHOP NEEDS
Your advantages with plentyShop
at a glance.
Search engine-friendly and built for optimisation
Fast loading times
Individual meta data
Web analysis: Google Analytics
Structured data (Schema.org)
Server-side rendering: rapid execution times in the customer's browser
Content cache ShopBooster for optimal server response times
Optimised for the Google Core Web Vitals standard
INTEGRATION OF THIRD-PARTY SHOPS
Additional shop systems
Do you already have an online shop from a different provider? No problem. You can seamlessly integrate any of the following online shops into plentymarkets: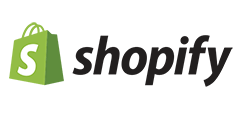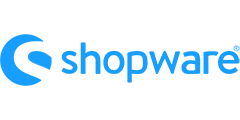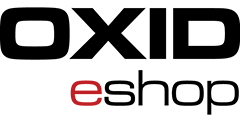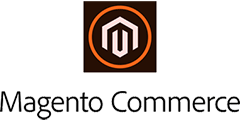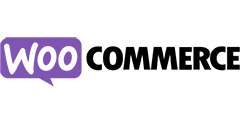 Jetzt mit plentymarkets starten
Testen Sie plentymarkets 30 Tage kostenlos und entdecken Sie alle Features, die Sie für erfolgreichen E-Commerce benötigen.